Asphalt Paver
The new-generation Sumitomo HA60 represents over six decades of refinement and meets the latest EU Stage V emission standards.

SUMITOMO Pavers are designed under the concept of the following 3 points and manufactured with high quality.
*Human Friendly
*Eco Friendly
*Repair Friendly
Country/Region
Choose your country/region for product lineup.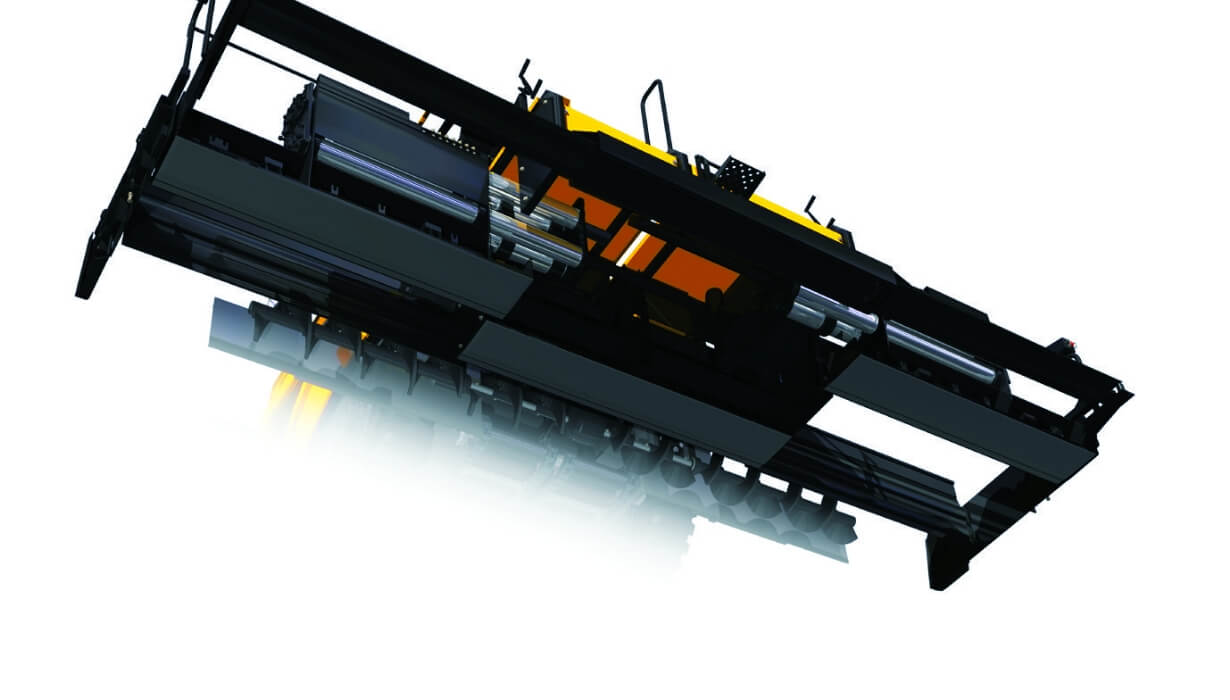 Highlight Triple Screed
Infinitely variable triple screed uses an enhanced frame structure to improve rigidity significantly, for more consistent and reliable paving operations, at the same time makes the transportation much easier.
STV Compaction system
Features Sumitomo's original Strike-off + Tamper + Vibrator combination system. The strike-off transfers material to the tamper smoothly, and the tamper and vibrator layout provides sufcient compaction.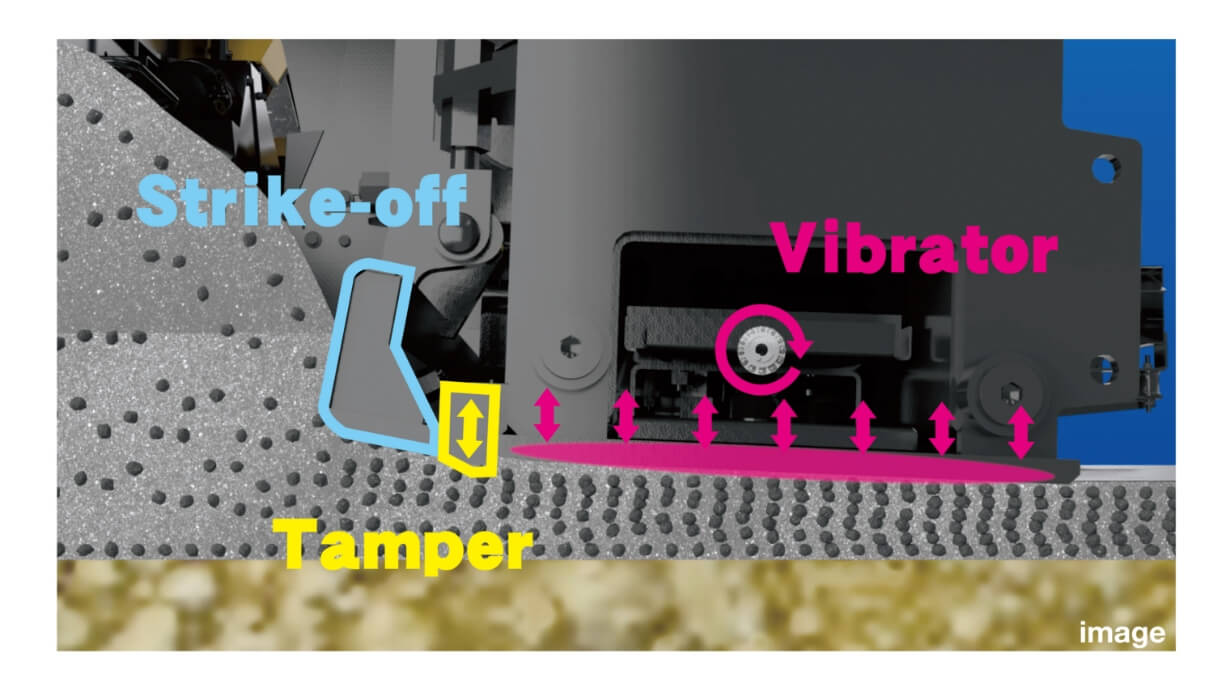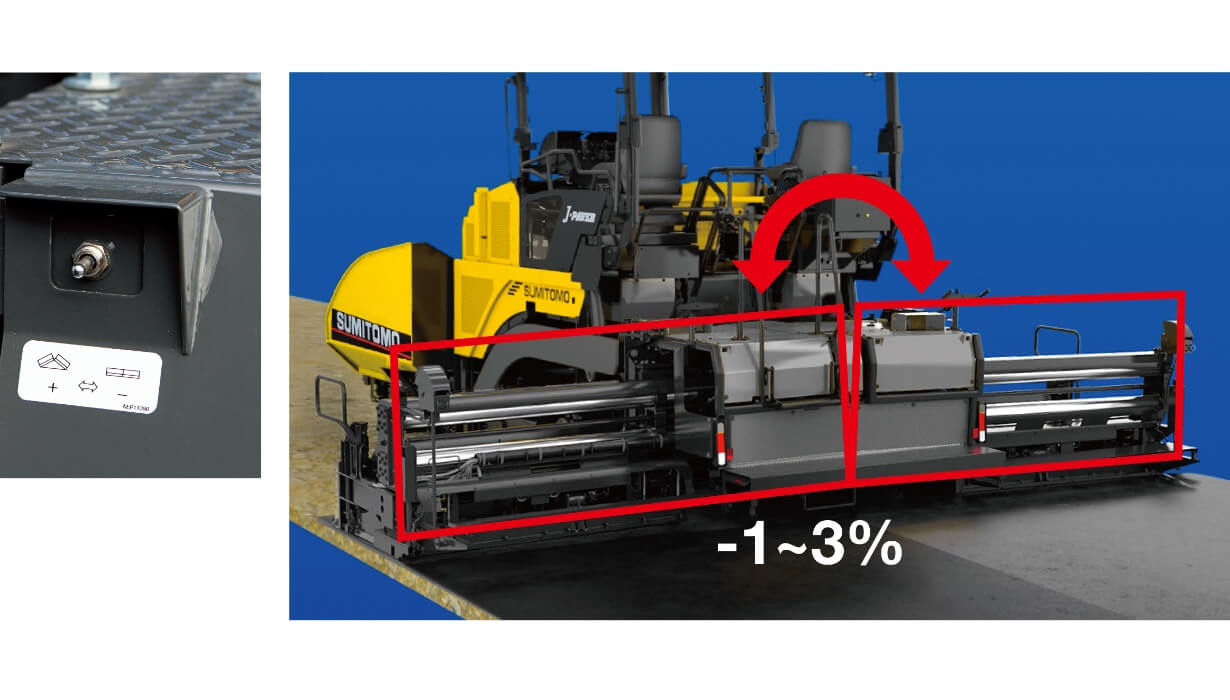 Easy & Functional
Extendable mold board (powered type)
The extendable mold board extends together with the screed, and cuts off the material to avoid over capaity in front of the rear screed. It also carries materials smoothly to the end of the screed

Height of extendable screeds
When a differenc in surface height occurs between front and rear screeds, it can be adjusted by just a flick of a switch.

Crown adjustment
The slope from center to side can be adjusted by a switch on the hydraulic crown device.
Full color display
Sumitomo Construction Machinery offers wide range of after sales service that enhance customer experience.