Sumitomo Genuine Parts
Genuine Sumitomo parts offer genuine advantages

Precisely manufactured, stringently inspected and designed for your machine – Sumitomo genuine parts maximize safety and performance while minimizing operating costs and extending product life.
Reduce TCO with Sumitomo genuine parts

High-quality, price-competitive Sumitomo genuine parts are your assurance of reduced Life Cycle Cost (LCC).
Service parts
Filters/elements (fuel filter, engine oil filter, hydraulic oil filter, etc.)
Sumitomo filters capture microscope dust with high-quality material to help reduce wear and tear in main components (engine, pump, motor, etc.) All filters meet ISO standards and can be used in any work environment around the world.
Undercarriage (link chain, track/carrier roller, front idler, drive sprocket)
High-quality, price-competitive parts developed by Sumitomo reduce Life Cycle Cost (LCC).
Cylinder Seal Kit
These seals are made of durable high-performance material and extensively bench tested to ensure long product life. They meet the highest Sumitomo standards and can be used with confidence at job sites around the world.
The genuine Sumitomo parts lineup includes many other products as well.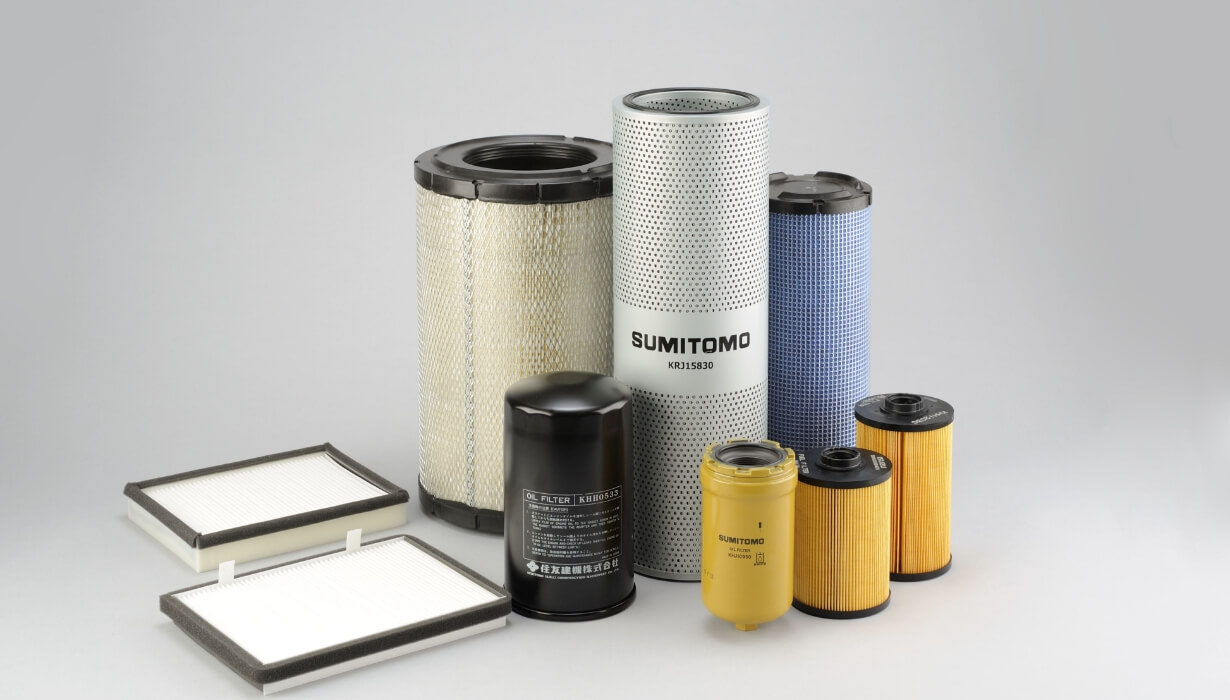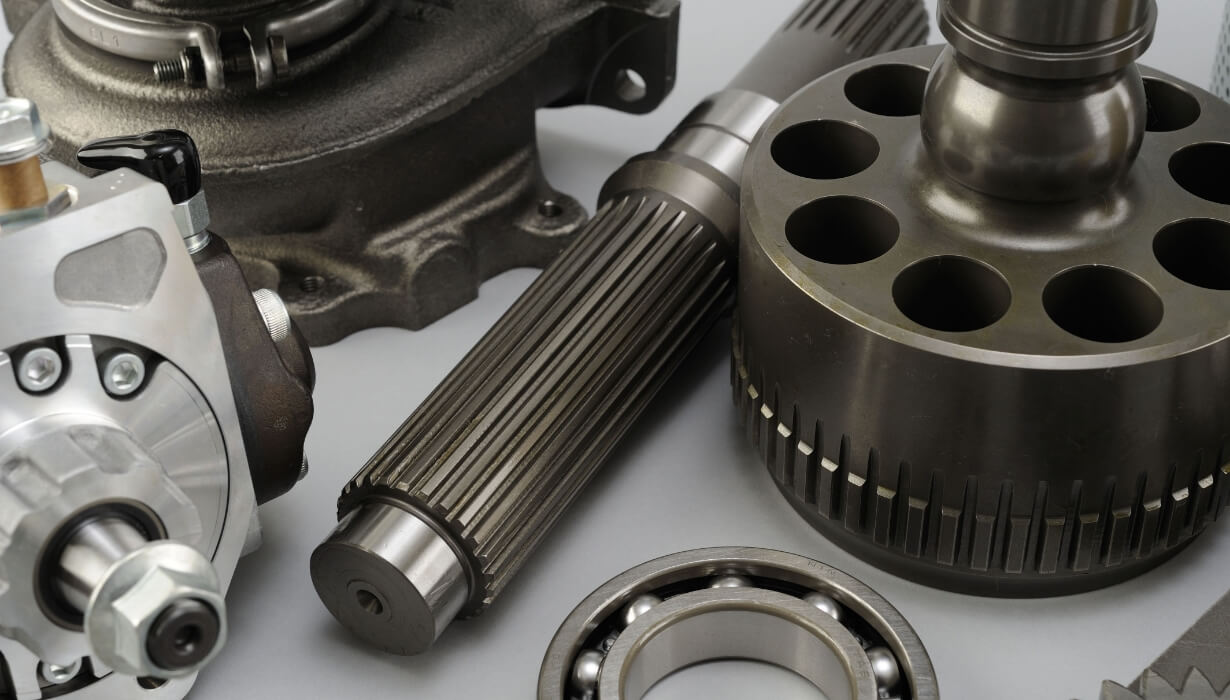 Service parts can be purchased from distributors worldwide. If there is no distributor in your area, or you have difficulty contacting a distributor, please contact us from the link below.